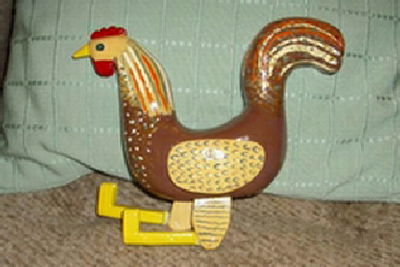 Rocky from Rendham
Poor Rocky was a lovely cockerel who lived in the village of Rendham in Suffolk. Every morning at dawn he would crow his heart out, until some "townies" moved into the village and complained about the noise!
He is an excellent dancer, particularly just before Easter or Christmas when he knows he must dance well to save himself from the pot! His wings roll backwards and forwards as his little legs furiously chase to the music.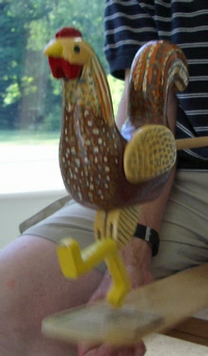 Beaky
Beaky is a Buff Sussex Cockerel I made to order. He can be seen dancing very cleverly on You Tube see below.