Why Jollity?
All my dolls are actually named after a Music Hall artiste or one of their popular songs of their era. So these dolls are called "Jollity" dolls after the song written and performed by Leslie Sarony entitled "Jollity Farm". Leslie wrote this in 1929.
Listen to the original recording of Jollity Farm Press Here
About Leslie Sarony 1897 - 1985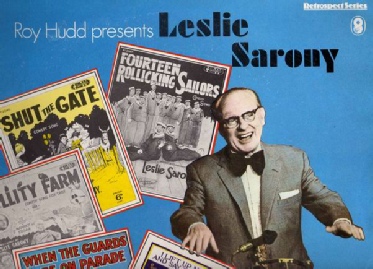 A prolific writer, performer and recorder of comic songs with many other strings to his powerful bow. He was also a dancer and actor and appeared in many stage and television productions. The songs are probably what gave Sarony the greatest fame and he twice enjoyed million sellers including "Ain't it grand to be bloomin' well dead". In addition to his own recordings Leslie had a very productive partnership with Leslie Holmes as "The Two Leslies". Many of his recordings were with Jack Hylton & His Orchestra and he was frequently known to write songs at the drop of a hat.
Even in the 1970s, he was still working hard - singing his famous songs, joking and dancing in summer shows, panto and old-time music hall productions, with the occasional TV spot or straight theatre role. He even appeared in plays by Samuel Beckett.
Leslie lived in a smallish flat in Streatham, London, crammed with knick-knacks, records and showbiz ephemera. On the rare occasions he wasn't working, he liked to go around the local pubs and clubs on talent nights, trying to spot stars of the future. That would have been very typical of him - he didn't dwell on past glories but always looked ahead. He once said about his old partner, Leslie Holmes. "He's a landowner now, he owns a plot 6ft by 2ft in the local cemetery."


Remarkably, that high, nasal, precise singing voice remained completely unaffected by the years, even when he was over 80. And, until he was injured by a motorbike crossing the road, he was still a magnificent tap-dancer.


As a person, he tended to be humorously argumentative and highly opinionated. His views would nowadays be regarded as pretty right-wing, but were not unusual for a man of his generation who had lived through two world wars - and fought in the first.
He was also a wonderful storyteller who would perform at the drop of a hat. In the early 1970s he was on a dream bill in Swindon: Leslie, Fred Emney, Sandy Powell and Hetty King.