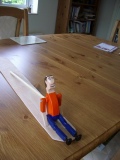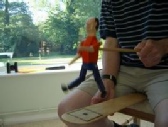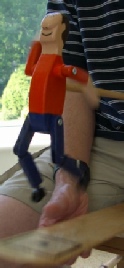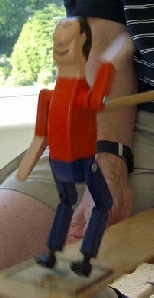 Jollity Dolls
My Jollity dolls are my most basic doll, being not too dissimilar to the original "Mr Jollyboy" dancing doll , patent No.7725 circa 1910.
These dolls (with stick) cost £30 plus p&p plus Board Please see the boxes below to buy your doll and your choice of board, or email me if you are outside the UK.
Please note I am phasing these out, so please check my stock before you purchase one.
Why Jollity?
Press to find out