The bargains below are ones which I have made and are surplus to requirements, or are one offs. There is only one of each for sale, so I will try to keep this page up to date, but please just email me first to check. Chris@jigdolls.co.uk
I have a larger size Nubois doll in mahogany. You can see in the picture below next to an ordinary sized one. He dances a bit more slowly than a standard doll. More like a Morris dancer!
Enquiries please email me. Cost is £30 plus p&p.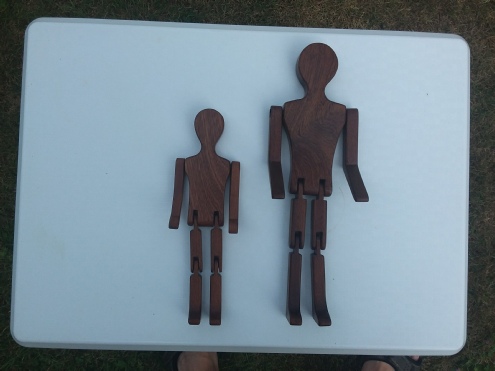 I have the original prototype foot machine. This works very well and I went somewhat overboard painting it (having just bought a book on this style of painting!).
The main disadvantage is that it does not fold flat, so not ideal if you wanted to pack it into a bag. Great for sessions or busking though!
Price is £45 plus p&p. Enquiries please email me.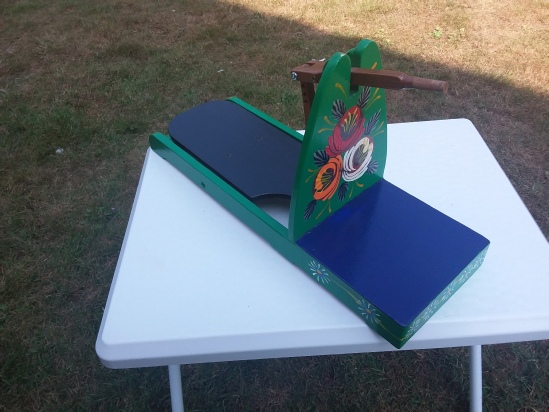 I have a duo doll set where two dolls are facing each other and holding hands as they dance. The dancing platform is built into the unit, and it can be operated just using your finger!
Cost is £120 plus p&p. Can be folded flat for transportation.
Enquiries please email me.